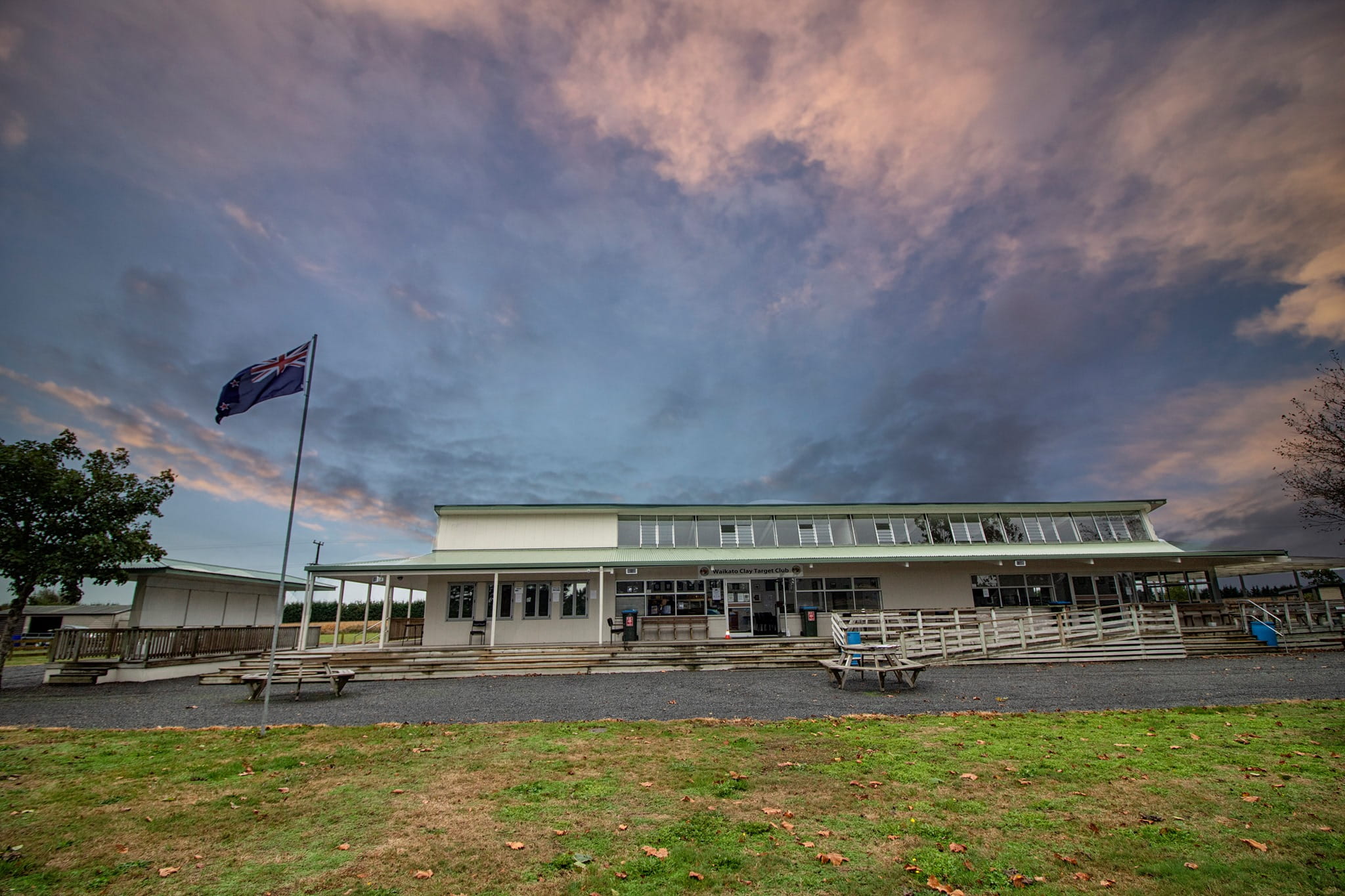 WCTC
Introduction
The Waikato Gun Club was established in 1975 following the logical amalgamation of several local clubs whom had the foresight to recognise that Waikato Clay Target Shooters would be better served by a single multi discipline facility. The property is situated on fifty hectares, 5 kilometers from Hamilton City on Holland Road.
The club now has around 200 registered members and provides services to the New Zealand Clay Target Association and New Zealand Shooting Federation, in the form of running Secondary School, Provincial, Island, National, Oceania, and International Championship events. Currently, Waikato Clay Target Club grounds are designated as the National Training facility for Shotgun Sports along with being one of two National grounds.
Within the last two years, the Club was renamed the Waikato Clay Target Club Inc. (WCTC) to better reflect the activities conducted on the grounds.
The Clubs facilities include 12 DTL fields, 5 Skeet fields, 3 Ball Trap fields, 1 ISSF Trench Layout, 1 ISSF Double Trap Layout, 1 ISSF Skeet Layout, and various Sporting areas – all fields are automated. These layouts cater to all disciplines of clay target shooting.
The facility holds all the required consents to conduct the relevant activities of the Club.
Recent Results and Achievements
WCTC members, through both teams and individuals, have achieved remarkable results in recent years.
This includes two members, Nadine Stanton and Erin Discombe who both competed at the 2006 Commonwealth Games. WCTC members have a proud history of success in (juniors and seniors) Island, National, and International Championship titles.
In early 2011 the WCTC obtained the right to host the 11th World DTL Championships scheduled for early 2014, this is a significant undertaking for the Club and involves substantial capital expenditure to lift the facility standards to a level that is appropriate for conducting this event. The Championships will involve some 500 competitors (half the field will be overseas visitors) competing over 4 days.
Summary
The WCTC is a vibrant Club with a very supportive membership who compete in all clay target disciplines that the facility provides.